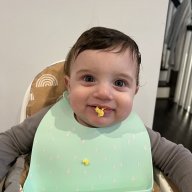 Joined

Feb 8, 2022
Messages

146
Location
V-Series Cadillac(s)?

2022 CT5V Blackwing
progress….

This is the first piece straight from the mold. No trimming or finish work has been done.

View attachment 12577

Looks like we can do the cool split weave pattern too, but obviously with the V going the other direction.

View attachment 12578

This is the first test piece and although good. Still needs a little refinement. The spoiler will actually have 3 separate molds. It sounds like a few more weeks to get the final piece that is ready for shipping. Then we can crank out a steady flow.

Even if I am on the beach a quick email or phone call is best. For some reason I don't get all the updates from the site on when a new comment is posted.
Looks great man! Can't wait to see the finished product