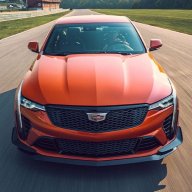 Administrator
Staff member
Joined

Nov 3, 2011
Messages

3,891
Location
V-Series Cadillac(s)?

Not Yet!
Oshawa-based General Motors plant produces world-class quality
General Motors
Published on Jul 18, 2013
The modern automobile has thousands of parts that need to be put together perfectly as it moves through miles of assembly line. At the GM Oshawa Assembly Plant in Ontario, the workers not only produce four different vehicles on the same assembly line, they win awards for the quality of the job they do. Check out the video to meet some of the people who make the Oshawa operation team great.
<iframe width="560" height="315" src="//www.youtube.com/embed/JheZ8H2OT9o" frameborder="0" allowfullscreen></iframe>