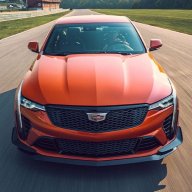 Administrator
Staff member
Joined

Nov 3, 2011
Messages

3,871
Location
V-Series Cadillac(s)?

Not Yet!
I just want to take a quick moment and wish all of our members are very safe and happy New Year!
2013 was an exciting year for us. We saw a much needed site redesign, the introduction of a Videos section here in the forums, the addition of more tech info into the Knowledgebase / Tech Center, a ton of new photos into the Gallery, and a tremendous amount of growth in site traffic.
So what's to come for 2014?
The addition of more tech info into the Knowledgebase as well as a redesign of the Knowledgebase to make it easier to find information
The addition of a Product Review system - long over due
A gradual move towards a mobile-device friendly design. You probably won't see many changes up front or on your computer, but you will when viewing the site on a mobile device.
Addition of forum themes. I'll be adding a couple different themes to the forums so if you're bored with the blue/gray design, you could switch to a different color of your choice.
That's it for now. As always, thank you for your continued support of the Cadillac V-Net!
-Rob