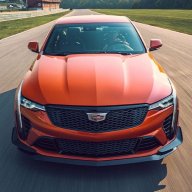 Administrator
Staff member
Joined

Nov 3, 2011
Messages

3,893
Location
V-Series Cadillac(s)?

Not Yet!
Cadillac ATS Wins Hearts of Automotive Media Members
Date Published: 11/26/2012
J.D. Power and Associates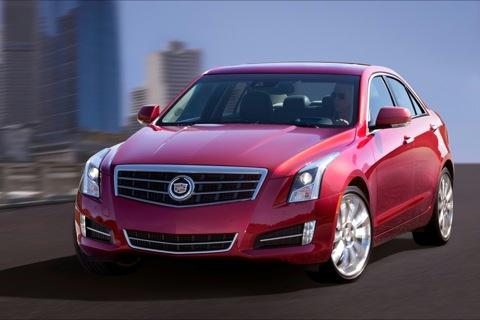 A brand new small luxury car from Cadillac, the 2013 ATS, which is based on GM's new Alpha platform, has been selected by the Motor Press Guild (MPG)--one of the largest automotive media groups in North America--as the organization's 2013 Car of the Year. The ATS, which is more than 8 inches shorter than the Cadillac CTS, was singled out from six finalists for its street and track performance.
The car will be honored during a press conference this week during press days at the Los Angeles Auto Show. MPG's president said recently in a statement that the new ATS is in many ways a "breakthrough vehicle for Cadillac." Other finalists among those nominated are, in alphabetical order: the 2013 Ford Fusion, 2013 Honda Accord, 2013 Nissan Altima, 2013 Scion FR-S, and 2013 Subaru BRZ.
The compact entry luxury sedan, which is designed to compete with the Audi A4, BMW 3 Series, Lexus IS, and Mercedes-Benz C-Class, is one of the lightest models in its class, according to Cadillac. Car and Driver, the auto enthusiast magazine, has said that the ATS is one of the best-handling sport sedans on the market.
Full Story:
Cadillac ATS Wins Hearts of Automotive Media Members | J.D. Power