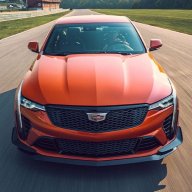 Administrator
Staff member
Joined

Nov 3, 2011
Messages

3,893
Location
V-Series Cadillac(s)?

Not Yet!
2014 Cadillac CTS Vsport: 420 Reasons to be Happy
By Denis Duquet
December 4, 2013
The Car Guide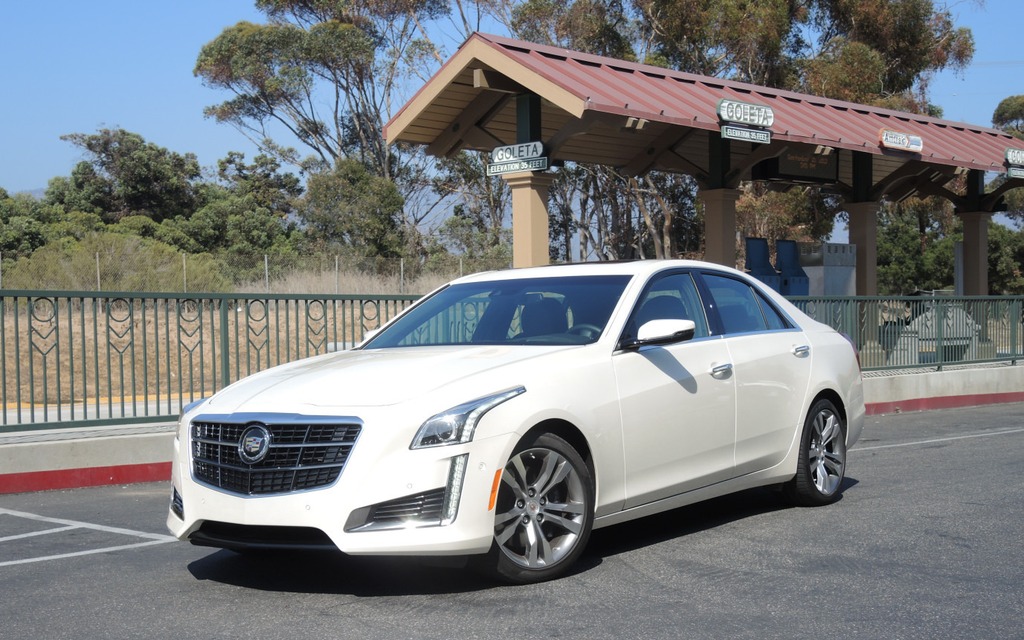 The new Cadillac CTS is all grown up. Since its launch in 2002, this sedan has been targeting clients interested in the BMW 3 and 5 Series and the Mercedes-Benz C- and E-Class. Last year's arrival of the new compact ATS, which is attacking luxury compacts (BMW 3 Series and Mercedes C-Class) head on, has freed the CTS to do what it was meant to do: take on the best luxury mid-sizes in its class – the BMW 5 Series and Mercedes E-Class.
To battle with the big boys, the CTS' dimensions have been enhanced: it's 127 mm longer overall, and its wheelbase is 15 mm longer. Some style updates, namely a windshield that is anchored lower and a lower roof, give this car a sportier look. Of course, the body lines respect the style inspired by the US Air Force's stealth planes. Sharp angles and vertical headlights give it a unique look that everyone seems to like. Take a gander at the ATS, CTS and XTS some time – there's definitely a family resemblance.
If you still think that Cadillac passenger compartments mean soft rugs and an unremarkable dashboard, you've got another think coming with this new Caddy! The dash has a unique and very stylized design. As on the outside of the vehicle, the angles are sharp. The centrepiece is a vertical console that features an integrated LCD screen in its upper section and a space for light touch controls below. It'll take a little time to get used to these commands, but once you figure them out, you'll see that they are better than what you find in some competitors' models. However, not everyone likes the CUE command system. I'm not terribly comfortable with this type of system in general, but, strangely, I'm not so bad with CUE.
Full Story:
http://www.guideautoweb.com/en/articles/22983/2014_cadillac_cts_vsport_420_reasons_to_be_happy/