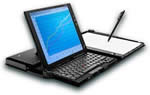 We enjoy hearing from everyone that visits out site, however, please note:
The Cadillac V-Net is an independently owned and operated web site and is in no way affiliated with Cadillac or General Motors.
Site Services Technical Support (including Forum related issues)
For technical support for the forums, click
here.
Vehicle Questions
Please do not send us questions about your vehicle or technical vehicle
questions.  Post your question in the appropriate forum in our
forums.
Advertising Information
All advertising information can be found here.
If you haven't received your forum activation email, please note that messages sent by our site have been getting caught in overly aggressive "spam" email filters. If you use one of these, you will have to adjust your spam filter settings to allow all messages sent from "CadillacVnet.com" in order to register to use our site. Please contact your ISP if you are not familiar with how to accomplish this.
If none of the above resources can help you, feel free to contact us.