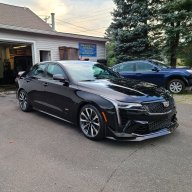 Joined

Feb 13, 2021
Messages

349
Location
One of the most obvious advantages of getting a sedan is it's practicality, particularly in space for passengers and cargo. However, for me I find that my biggest reason for wanting a BW over say a corvette or some other two seater sports car is finding a capable car in a stealthy package to be very appealing.

I think I can actually blame BMW M cars, rally racing, and JDMs like the skyline for that. As much as the cargo space and passenger capabilities are nice, that wouldn't be enough alone to stop me from getting a sports car over a sports sedan/coupe.

I know a lot of people here have practical reasons for getting the BW, but anyone else like me just want a stealthy monster for the sake of it?