Super Moderator
Staff member
Joined

Dec 4, 2020
Messages

16
Location
V-Series Cadillac(s)?

Not Yet!
We
previously reported
that Cadillac would officially unveil the all new 2022 Cadillac CT4-V Blackwing and CT5-V Blackwing on February 1st.
This morning, Cadillac has announced that customers will be able to officially reserve your very own CT4-V Blackwing or CT5-V Blackwing on Cadillac.com starting at 7:30 p.m. ET / 4:30 p.m. PT.
Below is the official announcement from Cadillac:
---
After the livestream reveal on February 1, customers interested in a 2022MY CT4-V Blackwing or CT5-V Blackwing will have the opportunity to reserve their preferred vehicle starting at 7:30 p.m. ET / 4:30 p.m. PT on
Cadillac.com
.
By using the "Reserve Yours" page, customers can make a reservation for one of the first 250 CT4-V Blackwings or 250 CT5-V Blackwings built. Given their limited quantity and collectible nature, all V-Series Blackwing vehicles are Vehicle Identification Number (VIN) sequenced by year, model and transmission. A portion of the VIN sequence is commemorated on a unique serialized plate located at the bottom of the available high-performance steering wheel. All "Reserve Yours" customers will receive this high-performance steering wheel and serial number plate.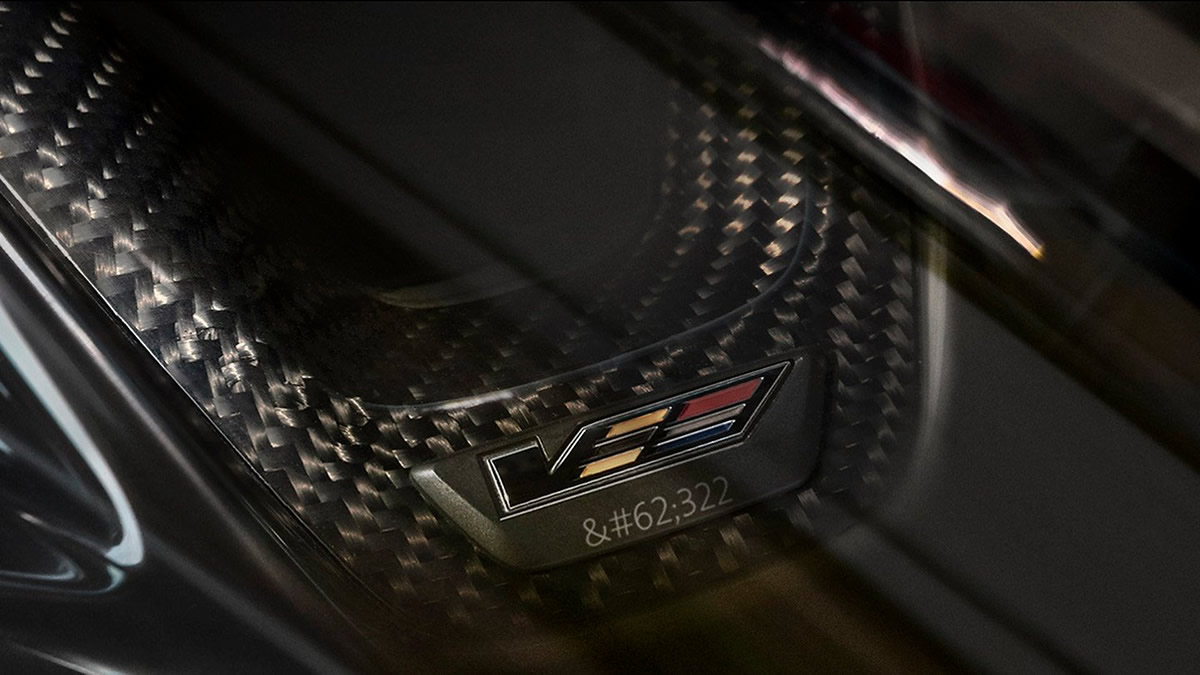 " Just like fine jewelry comes with engraved serial numbers, we're treating these V-Series Blackwing vehicles with the same level of exclusivity ," said Brandon Vivian, executive chief engineer, Cadillac. " These are meticulously crafted products with incredible attention to detail, and we're excited for enthusiasts to start experiencing the cars for themselves."
The Reserve Yours requires a $1,000 reservation amount that is refundable. If interested customers are not able to successfully reserve one of the first 250 of their preferred model, they'll have the opportunity to sign-up for a waitlist and be contacted by their preferred dealer as soon as more vehicles become available.
Additionally, included in the purchase of a CT4-V Blackwing or CT5-V Blackwing, customers will receive a two-day experience at Cadillac's V-Series Academy driving school at the Spring Mountain Raceway in Nevada.
Complete vehicle details on both ultra-high-performance sedans will become available on Monday, Feb. 1 at 7 p.m. ET / 4 p.m. PT
during the livestream reveal event
. Viewers can tune in to the reveal through
Cadillac.com
,
@Cadillac on Twitter
or
Cadillac's media site
.
The CT4-V Blackwing and CT5-V Blackwing will be available 1 starting in summer 2021.
1 V-Series Blackwing models will have limited availability.