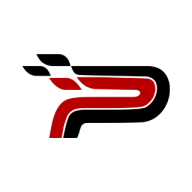 Joined

Sep 21, 2022
Messages

9
Location
V-Series Cadillac(s)?

CT5 BW
Wanted to share something with you guys. We love our CT-5 BW here at the shop and wanted to give it a bit more life.
We've gone ahead and started work on an exhaust that will be affordable and help waken up the beast.
Some quick points.
1. You will have to cut at a specific spot the rear muffler section off. Directions will be included of course.
WHY? Because making pipes from the front to the back is expensive, not only to produce but to ship. It's also semi pointless due to the OEM diameter of pipe.
2. It will not retain the valve mode that stock has.
WHY? This is too expensive to re-create. V mode still works to activate the bangs and pops, but outside of V mode you will still have increased sound just no bangs and pops.
3. Going back to stock (if you sell or trade in) will be as easy as putting the stock muffler back in and then using an included clamp section to join it back together.
4. Will be quad round tips that exit straight out the rear. Available in Carbon Fiber, Polished, or Burnt Stainless.
5. System will be mostly slip fit. Doing this allows you to not remove the rear bumper to install. Space is TIGHT for getting around some heat shields. Also allows for easy adjustments.
Any a quick pic below. Ignore the straight pipes which were used to just move the hot gas past the bumper for sound testing.
Cold Start ->
Some Revs ->
Drive By -> Coming Soon