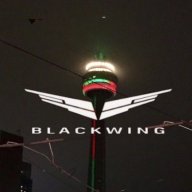 Joined

Jan 8, 2022
Messages

123
Location
V-Series Cadillac(s)?

22 5BW
I am considering ordering a CF spoiler for my CT5 BW.
Assuming I can get one, the cost will be significant and so is hard to justify.
On the other hand, if I can recoup a good percentage of that cost someday down the road, the cost isn't really quite that high, all things considered.
It may even net out at zero or better.
So the question, at least in my mind, is: Assuming ownership of, say, 3-5 years, is it likely that the cost of adding a CF spoiler at this point will eventually be recovered, either at all or at least to the same extent that the initial price of my CT5 Blackwing will be when I eventually trade it in or resell it?
Please share your thoughts, opinions, and experiences, including experiences with other cars where you might have added cosmetic OEM parts after delivery of your vehicle as originally ordered: