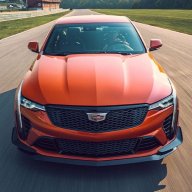 Administrator
Staff member
Joined

Nov 3, 2011
Messages

3,093
Location
V-Series Cadillac(s)?

Not Yet!
Just any FYI to our members and visitors, I'll be taking g the Cadillac V-Net down tomorrow for a couple of days in order to move the site to a better, faster server.

The one we're currently on has reached it's Max life expectancy and it's time to move on to some better equipment.