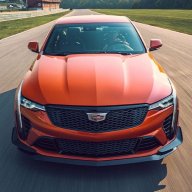 Administrator
Staff member
Joined

Nov 3, 2011
Messages

3,401
Location
V-Series Cadillac(s)?

Not Yet!
So, as a helpful service to our members, if you post your order number here once you get it from your dealer, I will do what I can to track your orders and post the updates....on one condition: you post pics when you get it!
Current Blackwing Order Tracker
Keep in mind that CT4-V and CT5-V Blackwing production is set to begin on July 5th, 2021, so there won't be much movement in orders prior to the start of production.
GM Event Codes​
Below is an updated list of GM Event Codes used during the ordering process:
Last edited: